Like all homeowners, Coloradoans want to protect their homes and families from the dangers of Mother Nature. In a wildfire and lightning prone state like Colorado, your best defense against the flames is to invest in high quality James Hardie siding. Colorado homeowners can count on this extremely durable and element resistant to provide them with invaluable protection against house fires originating from outside.
How James Hardie
™

Siding Protects Against Fires

James Hardie siding protects Colorado homes with its fire resistant fiber cement materials. In a comparison test between vinyl, wood, and James Hardie siding, vinyl and wood siding ignited almost immediately, while James Hardie siding showed minimal damage.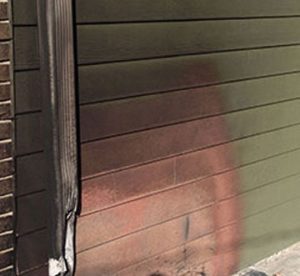 James Hardie
™

: Fire Resistant Siding for Colorado Homes

According to the Underwriters Laboratories Firefighter Research Institute, the average time a family has to flee a modern home before the flashover point (when all combustible material in a house catches fire) is a mere 2-3 minutes. Previously, homes took longer to burn, providing 17 minutes of escape time.

With building materials being more flammable and toxic than ever, it's as important to prevent fires from outside as it is from inside. James Hardie siding gives Colorado homeowners peace of mind with its non-combustible fiber cement construction, ensuring that fires are either prevented completely or delayed long enough for residents to escape.

Installing James Hardie siding is an easy way to protect your home and family from fires, so why delay your installation?

Learn more about James Hardie by watching the video below:
Contact Colorado Siding and Invest in James Hardie Siding for Your Colorado Home!
From fire and pest resistance to low maintenance and long-lasting beauty, James Hardie siding does it all for Colorado homeowners. Call our office today to learn more about our James Hardie siding options!