James Hardie™ Siding Colors:  The Very Best For Your Home
In Denver, Colorado, we have many beautiful historic bungalows right alongside gorgeous new modern structures. As a Denver homeowner perhaps you are thinking about elevating your home's curb appeal as well as increasing its value and protecting it against the elements for years to come. James Hardie Fiber Cement Siding is an excellent product for accomplishing all of the above. And with an unbeatable selection of colors to choose from for both siding and trim, the only question left is… "What color do I choose?"
Three Top James Hardie™ Siding Colors For a Gorgeous Denver Home
Night Gray, Boothbay Blue, and Sail Cloth are our top picks for James Hardie Siding Colors. These three colors are all timeless and each come with their own appeal.
James Hardie's Night Gray is a great choice for the more modern homes in Denver. It is refined and a little bit mysterious. If you are looking for a dark siding color, this is for you.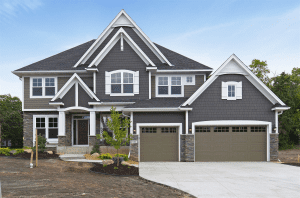 On the other hand, Boothbay Blue from James Hardie is an approachable, homey blue color that is perfect for large family homes in Denver. With this peaceful shade of blue on the exterior of your home, you will be the envy of all your neighbors.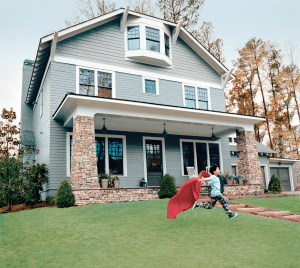 Sail Cloth is at the opposite end of the spectrum but is just as beautiful. It is a soft white, almost off white or yellow, but it is perfect for any home whether it is a newer build or historic Tudor. Choosing white or black trim can offer you two completely different looks as well.
Of course, these three colors are just a start. There are so many more to choose from, and palettes for every taste.
Call Siding Colorado For James Hardie™ Fiber Cement Siding
James Hardie Fiber Cement Siding is the best siding product available. It is backed by a 30-year warranty, which speaks for itself, but thousands of satisfied customer testimonials also prove the superiority of James Hardie.
If you have questions or would like to request a quote, contact Siding Colorado today. We are Denver's #1 trusted provider of James Hardie Fiber Cement Siding and all your siding and trim needs. We have been serving customers along the Front Range for years and would love to help you realize your vision for a gorgeous Denver home clad with the best siding on the market today. Call us now or fill out our quote form. We look forward to serving you!