James Hardie

™

For Historic Denver Home
When it comes to historic homes in Denver, to help hold value, keep the look authentic and get the most out of a vintage style home, the right siding is key.  As it were, this is where James Hardie shines. Not only because James Hardie Fiber Cement comes in a variety of styles that blend well with historic homes but also because of their incredible color selection.  That's right, the color of siding you choose for your historic Denver home could make or break its look and even its value. Below are a few colors from James Hardie that really stand as having a vintage feel without lacking a modern quality to bring your historic Denver home seamlessly into the 21st century.
James Hardie

™

Evening Blue For Bungalow Style Homes In Denver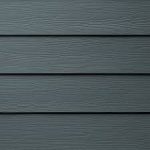 Denver is full of lovely bungalow style homes and although many of them are brick there are others that are not which require siding.  Also, even brick bungalows have accents areas that require siding. This makes Evening Blue the perfect color–whether as an accent to painted brick or as the siding itself this incredibly classic color will complement any bungalow style home.
James Hardie

™

Aged Pewter For Cape Style Homes In Denver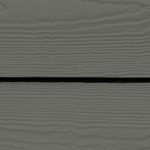 While the cape style home is not native to Denver, you do see quite a few here from a period of east coast immigration back in the late 1800s.  There simply is no better way to compliment this style, with its East coast origins than the stately look of Pewter Grey siding with white trim.  It is historically accurate and simply lovely to look at.
James Hardie

™

Arctic White For Denver Squares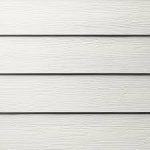 Denver squares are a style all Denver's own and what a wonderful style to call ours. These lovely homes are practical and make great use of space but bold and beautiful too.  This is why Arctic White by James Hardie is the absolute perfect classic color match for this classic Denver home.  You really can't go wrong with white on home anyway, but in the case of a Denver square, James Hardie Arctic White really brings the stature and dignity of these homes to life.
For more information on these or any other  James Hardie Fiber Cement siding colors, contact Siding Colorado today!